PRAISE REPORTS AND PRAYER REQUESTS:
---
Thank God for sending His Son!!

Please keep Ron Ridens family in your prayers.
Ron sang with Saved By Grace and was a good friend.
Our thoughts and prayers go out to his wife Sharon and his children and grandchildren.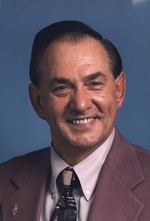 *Ronald G. Ridens* (October 18, 1941 - August 11, 2008)
Jerry & Cheryl Robertson

UPDATE: Jerry called this evening, June 16,
to tell us that his Doctor reported to him that he is totally Cancer free!!

We ask that you remember Jerry and Cheryl in your prayers.
We know that prayer is the answer to all things and will bring us both
physical and spiritual strength when we need it most.

If you feel led to help this family, contact Pastor Fred Fritz
at the church number of 217/322-3095. Or you may mail a contribution
to the Rushville Church of the Nazarene,
621 E. Washington St.
Rushville, IL

From Terry Thomas of Reno Baptist Church, Reno, Il.
My prayer request is for Patty's grandson. Alex Bone is 13, he just had brain surgery in
Oct. of this year. He had 2 tumors removed,they just got the autopsy report back to day
He has stage 2 cancer. They are going to do radiation treatments every day for the next 6 weeks.
He needs all our prayers, yes he knows Jesus.
And please say a prayer for my sister Patty. She is barely holding it together.
She is my best friend and my sister in Christ and I love her very much.